Jhana and Insight Retreat with
Leigh Brasington & Rachael O'Brien
Aug 28, 2020 - Sept 8, 2020
This 11-night residential retreat will provide a rare opportunity for dedicated students to deepen their practice of Buddhist meditation. Students will be instructed in the development of the Jhanas - states of altered consciousness that the Buddha himself experienced and then taught as a means to profound insight and liberation from suffering. As a necessary support for this advanced meditation practice, this retreat will be held in Noble Silence and under the protection of the Eight Buddhist Training Precepts. Dhamma talks and personal interviews will take place throughout the retreat to clarify the teaching and provide individual support. It is highly-recommended that students have prior experience with 10-day residential retreats held in silence and contemplate the Eight Precepts before registering:
I undertake the training precept to refrain from intentionally killing living beings.
I undertake the training precept to refrain from taking what is not given.
I undertake the training precept to refrain from sexual activity.
I undertake the training precept to refrain from false speech.
I undertake the training precept to refrain from intoxicants.
I undertake the training precept to refrain from taking meals after noon.
I undertake the training precept to refrain from dancing, singing, music and any kind of entertainment show, the use of flowers, garlands, perfumes, unguents and things that tend to beautify and adorn a person.
I undertake the training precept to refrain from luxurious seats and beds.
These training guidelines, which the Buddha recommended to lay people who are engaged in deep practice, are meant to bring purity to the mind and diminish hindrances to progress in the meditation. Although no food will be served after lunch, those with medical conditions may bring their own nonperishable provisions to discreetly accommodate their health needs.
The Teachers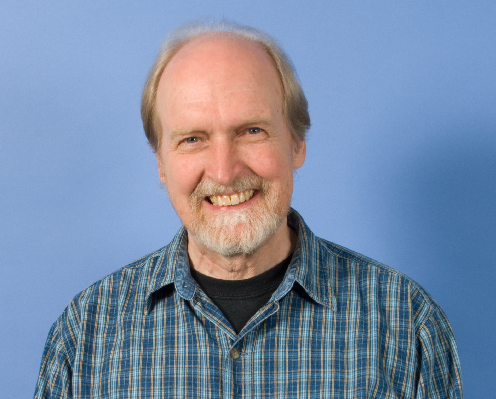 Leigh Brasington has been teaching and leading meditation retreats in the Theravadin tradition throughout the United States and Europe for over 20 years. He was authorized to teach by the late Ven. Ayya Khema and is the author of Right Concentration: A Practical Guide to the Jhanas. Further information about Leigh and his teaching can be found at www.leighb.com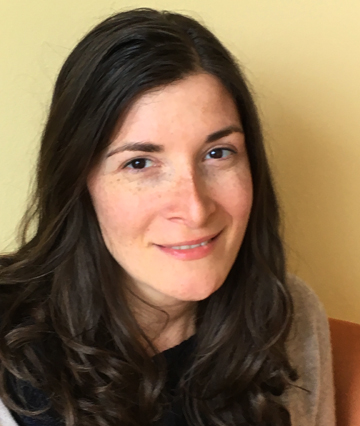 Rachael O'Brien was invited to teach the Dhamma by the Ven. Bhante Vimalaramsi, and she has been teaching and leading meditation retreats since 2015. She is a mental health advocate and the Board Chair of the Resilience Charter School, an innovative public institution that integrates mindfulness practice into a broader social and emotional learning curriculum. Further information about Rachael can be found at https://www.awakeninsightretreats.org/rachael-obrien.html
Accommodations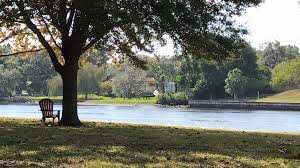 The retreat will be held at the Franciscan Center in Tampa, Florida. Located on eight acres on the Hillsborough River, the Franciscan Center offers a beautiful and serene environment for those seeking spiritual growth and practice. The buildings are centrally cooled and heated, and the grounds offer walking paths, a pavilion on the river, and a labyrinth for walking meditation.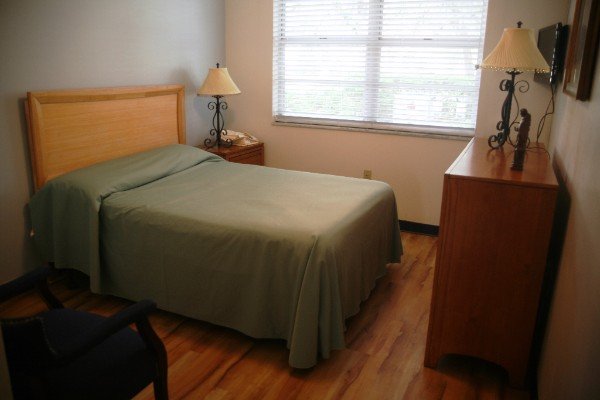 Only single occupancy rooms spread over two floors will be offered for this retreat. Each room is centrally climate controlled and equipped with a bed and a private full bathroom. Please contact the Franciscan Center if you have a condition that requires you to room on the ground floor.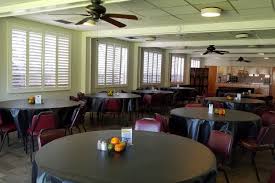 All meals are vegetarian. Breakfast will be served at 7:00am each morning and a heavy lunch will served at noon as the final meal of the day in keeping with the Eight Precepts. Tea and coffee will be available throughout the day and night. If you have a special dietary restriction, please contact the Franciscan Center no later than one month in advance of the retreat.
Registration and Costs
Registration will take place online through the Franciscan Center's website at:

https://258221851.planningpod.com/

All rooms are single occupancy, and the total tuition (room and meals) for each retreatant is $1,492, which is due in full at registration. The Franciscan Center may charge an additional nominal service fee for credit and debit card transactions. Due to minimum attendance requirements to reserve the Franciscan Center, tuition for the retreat is not refundable after July 1, 2020.

This is a non-profit retreat. Registration fees cover only the costs of accommodations at the Franciscan Center for each retreatant and the teachers. In keeping with Buddhist tradition, the teachers offer instruction in the Dhamma freely. If you wish to support the continuing instructional activities of the teachers, a box for Dana (donations) will be available for donations.
Arriving at and Departing from the Franciscan Center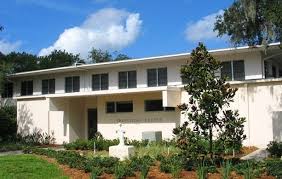 Retreatants should arrive at the Franciscan Center by 4:00pm on Friday, August 28, 2020 and depart by noon on Tuesday, September 8, 2020. Dinner will be served at 6:00pm on the arrival day only, and breakfast will be served at 7:00am on the departure day.

For those arriving by air, Tampa International Airport is located 20 minutes from the Franciscan Center. Driving instructions may be found on the Franciscan Center's website at https://www.franciscancentertampa.org/directions/
Detailed Information
Weather and Clothing
The climate in late summer in Tampa, Florida is very hot and humid. Expect highs in the upper 90s during the day and thunderstorms in the afternoon. However, it is very likely that most of your time will be spent indoors in an air conditioned environment. Please bring shoes that can easily be slipped on and off to avoid tracking dirt into the Center.

Comfortable, light and loose fitting clothing that is compatible with sitting and walking meditation is recommended. Some also find light shawls to be helpful for both meditation and to deal with drafts from air conditioner vents. Sunglasses and hats are a good idea for the outdoors, and sunscreen and insect repellant are highly recommended. Please be mindful to avoid any scented lotions and perfumes.

Meditation Accessories
Chairs are provided by the Center but meditation cushions are not provided. If you prefer a cushion rather than a chair for meditation, you must bring your own cushion and/or mat.

Other Necessities
Bed Linens and bathroom towels are provided by the Center. Please bring your own toiletries (soap, shampoo, toothpaste). Again, unscented sunscreen and insect repellant are highly recommended. A small alarm clock for wake-up is also useful.

Cell Phones and Electronics
The use of cell phones, tablets, laptops or any other electronic gaming or communication device is prohibited during the retreat. All watches should be kept on silent so as not to disturb other retreatants.
---
---
Permalink http://leighb.com/fla2020/index.html [] Hosted by

Leigh Brasington /

/ Revised 6 Feb 2020